Message from Head of School
---
---
Dear Families,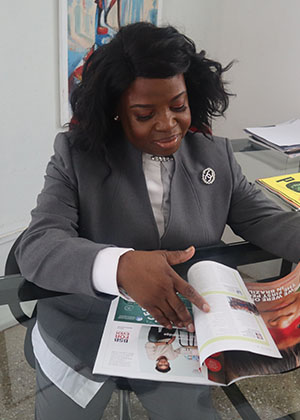 The Learning Skills School at Adjiringanor (LSIS/Adjiringanor) is a vibrant and captivating place. Each learning space is filled with children and adults from diverse families and experiences. Our primary focus is on the academic, social-emotional and physical growth and success of the children in our care. Daily, the dedicated faculty and staff at LSIS/Adjiringanor work to foster an environment of engagement that allows our students to encounter rich academic tasks. The students also have the opportunity to explore and to learn with, and from, one another. As we follow the International Baccalaureate Curriculum, each day, our children are astir with great ideas and perspectives about the work that they encounter throughout the school day. These lessons and experiences seek to draw on each child's store of information and creativity. At various times during the school day, students are provided with opportunities to think critically and to receive guidance and support as they demonstrate perseverance through challenging tasks. The full experience in LSIS/Adjiringanor helps our students know that they can, and will, make a difference in our ever-changing world.
I invite you to learn more about our school.
Professionally yours,
Yvonne M. Young, Ed. D.